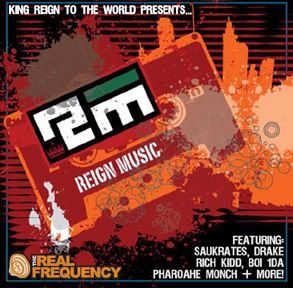 Yet another dope Canadian MC drops a nice mixtape!
Here's a new one put out by the Real Freqs, featuring 7 tracks from BrassMunk's King Reign. The mixtape features appearances by Saukrates, Pharoahe Monch, and more!
Check it out...
DWNLD> KING REIGN - Reign Music
original Real Frequency post
Enjoy!
PEACE.1.D.