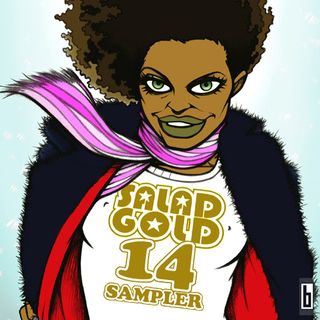 We're back at the city of Toronto with another mighty installment of our show, SALAD GOLD.
This time we come equipt with a stellar 5 song sampler with 2 rare songs by The Salads, and more by the other Canadian acts on the bill: The Stereo Hoax, Dodger, and Kazzer!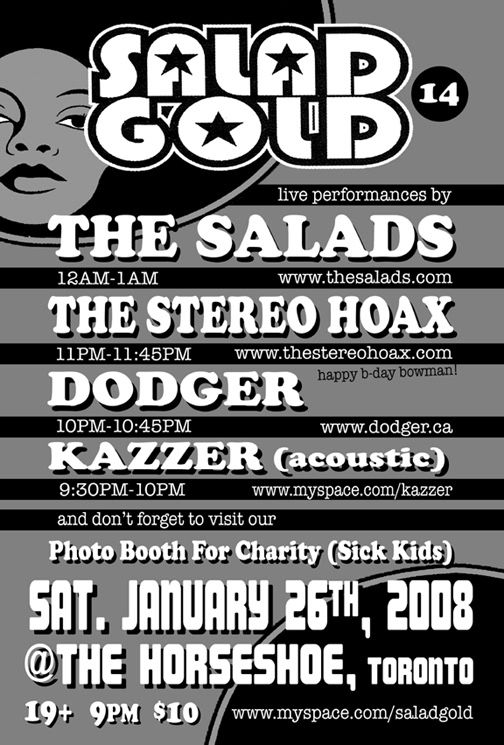 Get that shit...enjoy....and come out and party with us on January 26th!
DOWNLOAD> (V/A) SALAD GOLD 14 SAMPLER
*Show details at the
SALAD GOLD MYSPACE
PEACE.1.D.