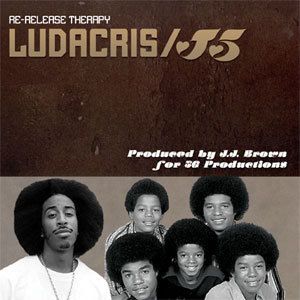 Remember when DangerMouse got his big break from "The Grey Album"? (Jay-Z's "Black Album" vocals + The Beatles' "White Album" instrumentals + DangerMouse's mix) Well, I just stumbled upon a pretty kool mash-up/remix album that gives me a similiar vibe!
J.J. Brown of 5G Productions has put together "Re-Release Therapy", a remix of Ludacris' latest album "Release Therapy" with instrumentals from The Jackson 5! It's pretty interesting...and well done!
Check it out....
LUDACRIS & THE JACKSON 5 - Re-Release Therapy (Mixed by J.J.BROWN)
PEACE.1.D.