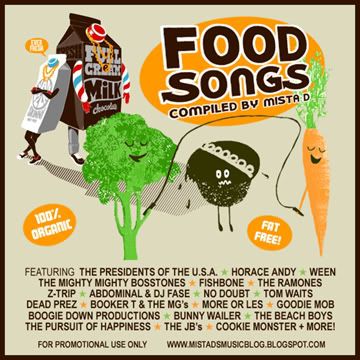 I've been collecting songs for this one for a while, and thanks to some additions based on friends' recommendations, I've put together the first mix of 25 songs! It's a mix of many genres, but is a fun one all around.
If you listen to this collection on iTunes, and click on the little arrow in the album artwork window, you can view each song's orginal album...Check those out too!
This compilation fits on 1 cd too, but I had to post it in 2 parts because it's awesomeness is so large. haha
Lemme know what'cha think....ENJOY!
DWNLD> FOOD SONGS - Mista D's Music Blog Mix
PART1
PART2
PEACE.1.D.