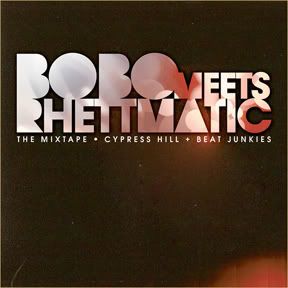 This is a great evolution of the mixtape in my humble opinion!
This mixtape consists of the collaborative efforts of ERIC BOBO (percussion, CYPRESS HILL) and DJ RHETTMATIC (legendary BEAT JUNKIES). Very dope! Check it out...
DWNLD:
ERIC BOBO & DJ RHETTMATIC - Bobo Meets Rhettmatic (The Mixtape)
ENJOY!
PEACE.1.D.