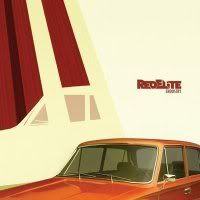 If you missed this amazing Canadian release a few years ago, you need to hear it now. If you're a fan of stoner rock sounding stuff like Kyuss and Queens Of The Stone Age, you need to hear this. Check out this lost Canadian gem, and let's root Red Elite out of retirement. Peace to my homey, Paolo! Thanks brother!
Enjoy folks!
DWNLD:
RED ELITE - Endustry
visit Red Elite's website
PEACE.1.D.