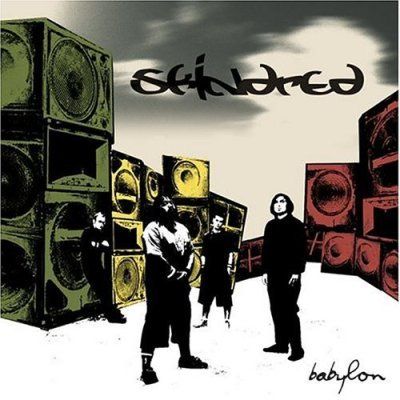 This album came out in 2004, and I have been killing it since.
These guys were once known as DubWar. Skindred has a similiar sound to DubWar, but Skindred is much heavier. Skindred have this wikkidly heavy, dancehall/ragga/metal/punk sound that I just love. I have added a few extra bonus tracks to this download for y'all to hear: a drum'n'bass remix of "Pressure", a Peter Tosh cover of "Steppin' Razor", and the video for "Set It Off". These guys apparently have a new album coming out soon too, which I will eagerly await!
ENJOY!
DOWNLOAD> SKINDRED - Babylon (w/bonus tracks!)
visit SKINDRED.COM
PEACE.1.D.